How to use child tracker system for safety?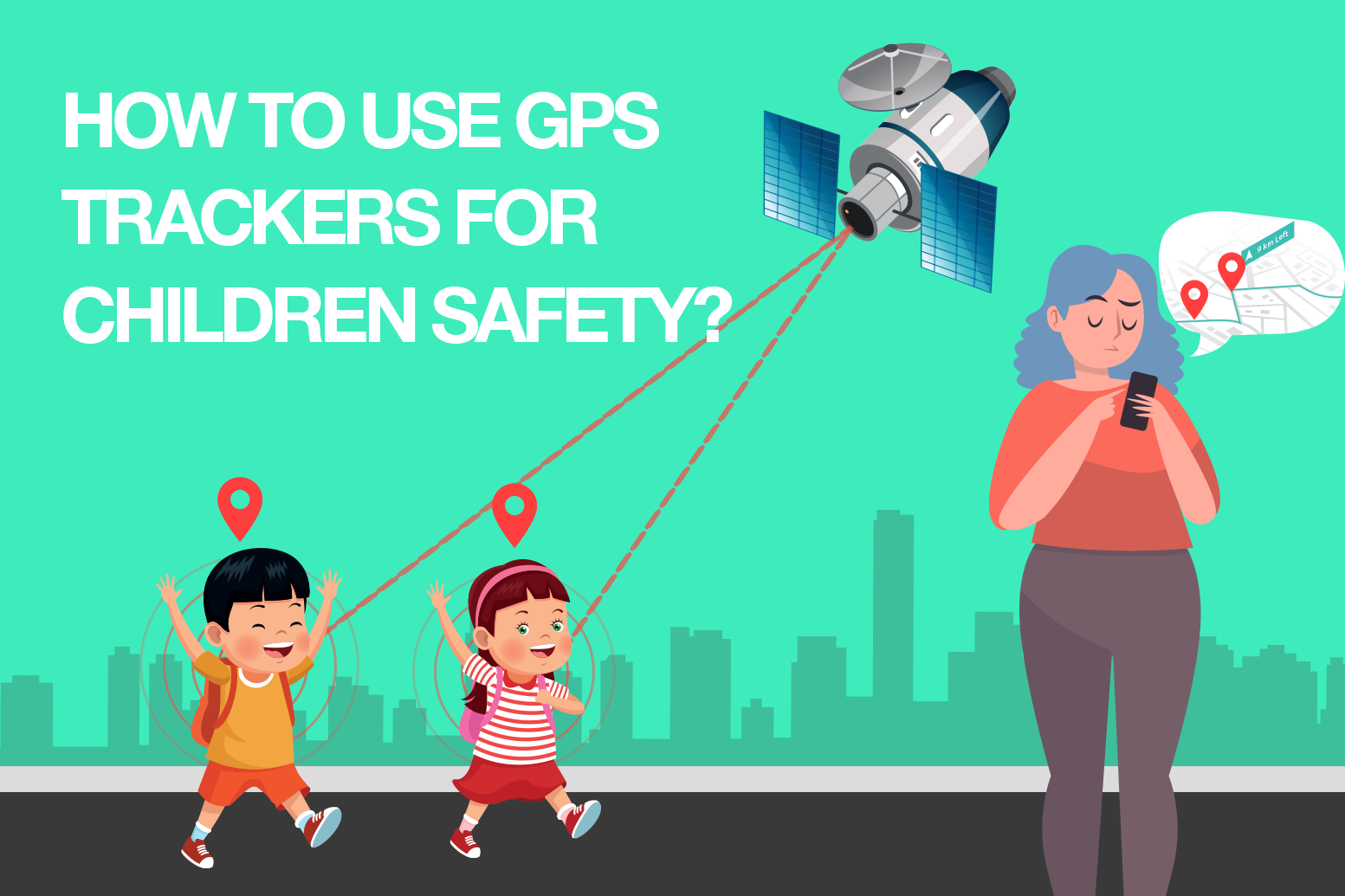 Children are the most precious and valuable to any parent. Even the thought of losing your child for just a short moment gives you that terrifying feeling of extreme panic. No parent can't even imagine losing their child but it happens. In 2019 nearly 60,000 children went missing in India, however, a major portion of that got found but some of them are still missing & were never found. This shows that there is a need of child tracker system to keep children safe.
Also read : How GPS works and its applications?
Benefits of Child Tracker System
The benefits of using GPS tracker for children are the following :
 1. Know the live location of your child:  By Placing a GPS tracker in your children's backpack you can track their location, where he/she is going, is your child going to school or somewhere else, or they are in any problem. So with the help of a GPS tracker, you will get to know all these things about your child. Suppose it's 9 p.m. and your child hasn't reached home yet and you're getting worried about them but when your child has a GPS tracker in their backpack then you can track your child's current location.
 2. Get notified when he exits school premises: Mark home, school or any other place as a safe zone to get an instant push notification whenever it enters or exits from safe – zone. By doing this you will get to know about your child's safety & will be able to track his/her current location. It keeps you updated for all your entries and exits with the timestamp.
  3. Analyse daily stats: When your child goes out somewhere e.g. friends' birthday party, tuition or any other place with the vehicle and has GPS tracking application installed in your smartphone then you can know the total distance, run time, idle time, stoppage time, maximum speed and average speed.
4. Easy to setup: It is very small hardware and can be hidden anywhere. You can put this GPS tracker anywhere means anywhere even in a small pocket of a school bag.
 5. Know the route history: This feature will give the parents all the information regarding the precise route taken by their children. Additionally, it will provide information about all the stoppages made. This data can also help to effectively plan and deploy the resources in the future. This ensures that any unnecessary wastage of time and resources is avoided.
 6. Mark areas: This feature enables the parents to set up geofences so that they receive notifications every time their children enter or exit the designated areas.  This reduces the probability of children abruptly leaving their school and child tracker system plays an important role in this.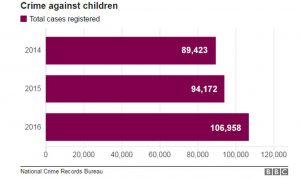 Looking to buy a GPS tracker to track your child?
Are you looking to buy a GPS tracker to monitor your child? Onelap Telematics provides you with the best- in- class features which will help you to monitor your children effectively. This improves their performance and you can also get comprehensive reports on the basis of different parameters to buy now on Amazon India.
Also read : How to use GPS for vehicle tracking in 2020? – Learn with Onelap
The salient features of Onelap GPS Trackers are: 
1.   Firstly, real-time tracking of your vehicle via an application on your mobile phone.
2.   Data History.
3.  Personal Tracker with a 2G and 3G SIM card slot, cell phone and SOS Button to ensure the safety of loved ones while outdoors.
4.  Wearable Safety Device – to locate and movement of loved ones in real-time through GPS tracking on your smartphone.
5.  The compact size makes it convenient to be carried everywhere. It can also be used as a pendant or attached to a belt/bag strap and vehicle. 
6. Accurate Real-Time Tracking using Triple Mode Positioning Technology (GSM + LBS WiFi).
7. SOS button sends instant emergency alerts and gives them exact location details and also auto dials emergency numbers for two-way phone calling using Built-in Microphone and speaker.
8. Define your virtual safety zones on a map through the App through the Geofencing.
9. Get instant alerts as soon as the Tracker is taken outside the designated boundaries.
10. Perfect for ensuring the safety of children, senior citizens, pets and material assets.
11. Colour options
12. Sleek design & contemporary finish.
12 Months Warranty and Customer Support in India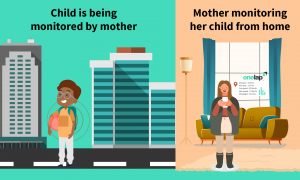 .
Some Additional Features:
1. The smallest and lightest tracker.
2. Multimodal location sensors using GPS, LBS (Location-based services) and WiFi for real-time tracking.
3. 1 step install process (insert sim card & start).
4.  Built-in cellphone and the device not only track you but it also auto-dial emergency.
 5. The built-in SOS button allows you to discretely instantly alert friends and family with exact location details.
  6. One way calling – Friends and family can call into the device remotely to hear surrounding sounds near the Tracker to ensure your safety.
 7. Speed of travel information with 90 days of location history.
Call Now  +91 – 1800 103 0274   (Toll-Free No.) or
Drop  Whatsapp message  +91 – 78272 17494  for any queries about how to choose a tracker or to book Onelap Telematics (Hardware or Software solution).